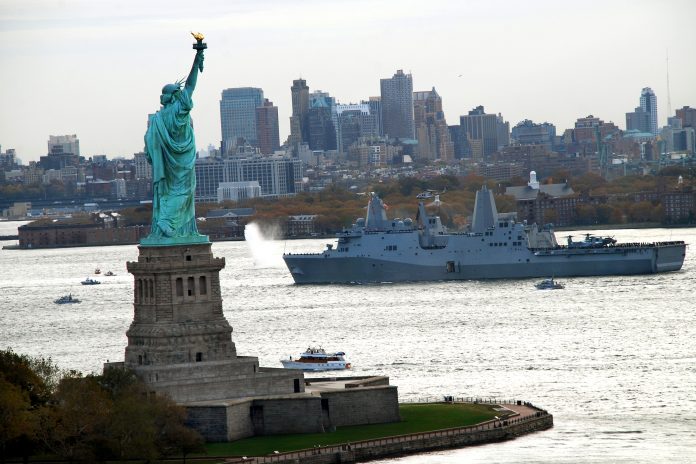 Fleet Week 2020 Countdown
New York Harbor Channel (NYHC) is inviting all schools interested in interacting with the US Coast Guard and US Navy in advance of the NYC Fleet Week 2020.  We are inviting USCG and USN to a one hour Question and Answer Live Stream program to be conducted and transmitted on Friday at noon May 20th, 2020.
Our promotional video  shows the many topics that can be discussed in the fields of science, mathematics, and history.  Oceanography, Geology, Physics, Acoustic science, biology, as well as history and the arts are of special interest to educators as students will have the opportunity to delv into marine advancements with experts literally in the field.
We will be live from various locations around New York Harbor.  Our command post will be from the 69th Street Pier in Bay Ridge, Brooklyn.
Please contact us to make arrangements to include your school and/or organization to be part of this special broadcast.