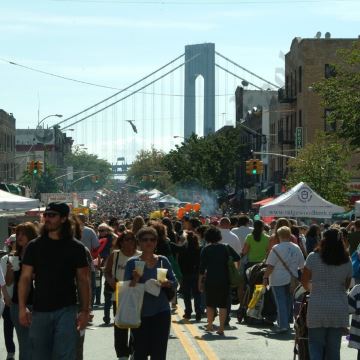 A breezy, fall Sunday marked October 14th, 2018 as Third Avenue turned into a pedestrian mall from Bay Ridge Avenue to 94th Street.  This day is traditionally characterized by food vendors, live music acts, and merchant wares under tents, surrounded by balloons, and costumed by children.  The 1.3 mile stretch rivals other annual New York City community street fairs.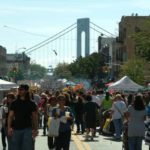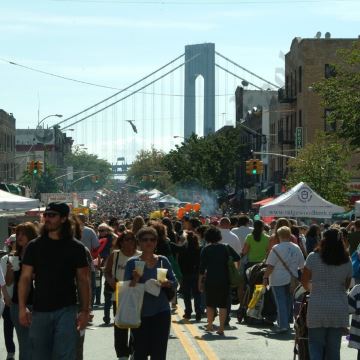 This year, the winds blowing from the Verrazano Narrows filled the air with a misty layer of political voices coming from competing party camps.  Marty Golden, Andrew Gounardes, Max Rose, and Dan Donovan were all well represented by supporters, colorful fliers, and abundant handshakes.  Remind you, Election Day was a little more than two weeks away.
Every block had a musical artist singing popular songs of distant generations.  But it was the lyrics of protest songs of the 60's sung by solo acoustic guitarists that prominently took center stage.  Politics and music were making definitive statements.  You couldn't help but notice winds of change blowing down Third Avenue.
Kudos go out to Chip Cafiero, the veteran organizer of the Festival who not only populated the streets with the steadfast local merchants, but recruited non-profit organizations and New York City agencies to engage the crowd.
Regardless of who wins the election, Brooklynites will always enjoy their diverse selection of spanikopita, hummus, congee, soda bread, borscht, burritos, bagels, vegan dishes and pizza.  Ethnicities, customs, and culture define Third Avenue as they seemlessly merge and mingle into one happy community that welcomes all.  Brooklyn does welcome all.