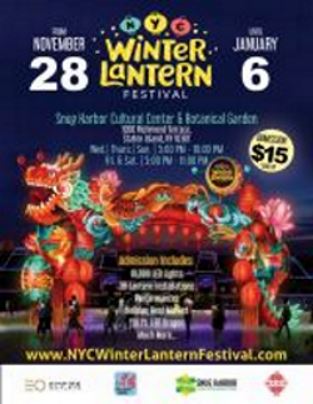 New York Holiday Celebrations
Hey Harbor Holiday Revelers!  Have you already taken in the Rockefeller Center Christmas Tree and the picture-book windows of Saks Fifth Avenue?  Here's another chance to feel the holiday spirit and share the warmth of the season with the locals of Staten Island and Brooklyn!
A Holiday Event in Staten Island
First stop is another winter event whose lights are just as magnificent.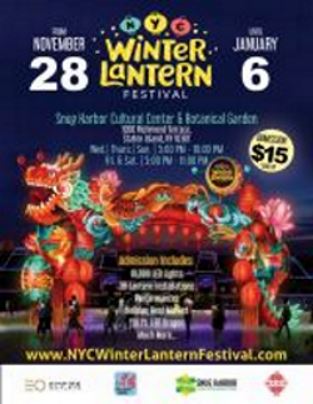 The Chinese Winter Lantern Festival, now on display at Staten Island's Snug Harbor Cultural Center, offers a taste of artistic LED genius spiced with cultural Chinese exhibitions of dance, costumes, and face painting.  Get aboard the free Staten Island Ferry to the festival as the sun sets behind the Statue of Liberty.  The half hour harbor journey is a visual experience unto itself.  Once you step foot on Staten Island, a shuttle bus will zip you to the Winter Festival only a few minutes away.  Watch this video to get a behind-the-scenes glimpse into the creation of the forty brilliantly illuminated art sculptures.
The Famous Dyker Heights Christmas Lights
The return trip on the ferry offers another postcard opportunity to capture the crisp dazzling nocturnal lights of the Manhattan skyline.  Compliment your ferry ride with a cup of hot chocolate and contemplate your next move to Brooklyn.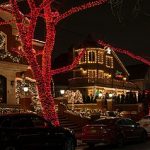 Directly from the ferry, board the R train subway for the half hour ride to 86th Street and 4th Avenue in Brooklyn's Bay Ridge.  Immediately transfer to the NYC B1 bus, hoof it, or take an Uber up 86th Street to 11th Avenue to Dyker Heights.  Tour groups from every visiting nation make this a top tourist destination every night in December.  Take in the half square mile of residential streets filled with mega-watt holiday ornaments and decorations that adorn the spectacular houses and front yards.
Custom progamming, database and system support
Best custom computer programming, database and system work. https://custom-software-usa.com
Custom Software USA