New York Harbor Channel is proud to join in the celebration and acknowledgment of Women's History Month.  Events around the globe are scheduled for international Women's Day on March 8th, and hundreds of other programs and initiatives scheduled in every major city for the entire month.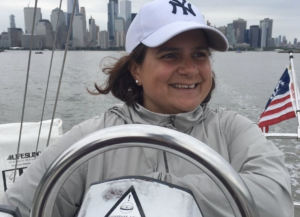 Here in New York, Captain Nitzan Levy is offering her expertise to promote initiatives focusing on young women who have an interest in learning to sail in New York's waters.  Nitzan, a social entrepreneur who started her cruising club in the NY Harbor 7 years ago actively participates as a competitive sailor.  She is no stranger to off-shore sailing regattas.
Nitzan has been influenced by many women before her and she will be celebrating some of their efforts in this month's series on Women Who Sail. For one, Tracy Edwards will be recognized this month in a series of interviews published over the next eight weeks.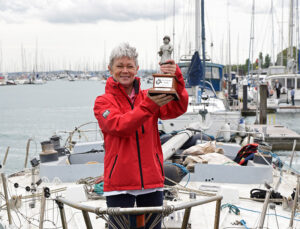 Tracy Edwards' all-female crew of Maiden won her a berth in the history books.  The 2019 documentary, 'Maiden' poignantly depicts the story of how Tracy found the yacht, assembled the crew, and endured the race as a finalist in the Whitbread Around the World Race in 1989.  Her passion is worthy of inclusion as a celebrated sports representative.
Nitzan and the New York Harbor Channel preludes the arrival of The Maiden Factor to New York Harbor.  You can learn more about Tracy Edward's history and new foundation by following us here.
Custom progamming, database and system support
Best custom computer programming, database and system work. https://custom-software-usa.com
Custom Software USA