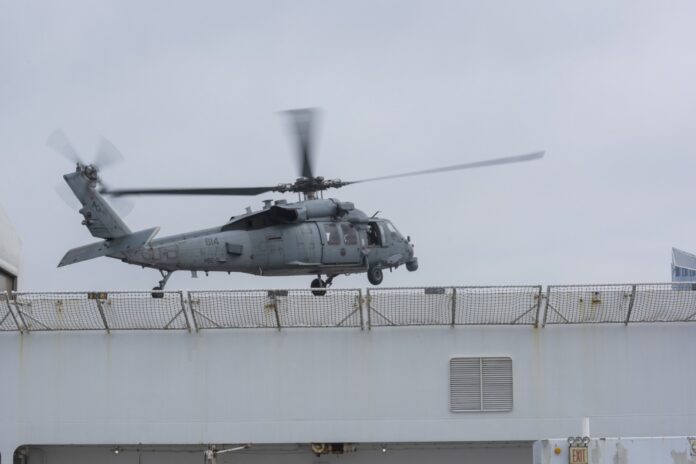 Earlier this week, a MH-60SS Knighthawk Helicopter flew over New York Harbor and landed on USNS Comfort's pad.  The Squadron known as the 'Nightdippers' flew from the Norfolk Naval Station to deliver cases of respirators for the hospital ships' medical staff.  USNS Comfort is now geared up to receive and treat Covid-19 patients.
The Nightdippers have an interesting history of missions since the squadron was first established in 1956 when the craft would lower its submersible sonar-equipment for Anti-Surface Warfare campaign in nighttime activities.  Hence, the creation of its name. Over the years, the majority of the Nightdipper missions have been Search and Rescue. Most memorable was its service in the 2005 Hurricane Katrina in New Orleans when more than 40 people airlifted to safety.  Delivering thousands of pounds of food, water and medical supplies has been a hallmark of local U.S. civilian authority support.
The Nightdippers has been deployed to dozens of aircraft carriers in the Persian Gulf, the Mediterranean Sea and the Caribbean performing hundreds of sorties and hundreds of hours.  The squadron received the 2013 Battle Efficiency Award as a result of their effectiveness in Helicopter Sea Combat out of Norfolk Naval Station.
So the mission to deliver hospital supplies from Norfolk to USNS Comfort in New York Harbor was assigned to carry the Navy's stock of specialty full-face mask respirators with an air-filtration system.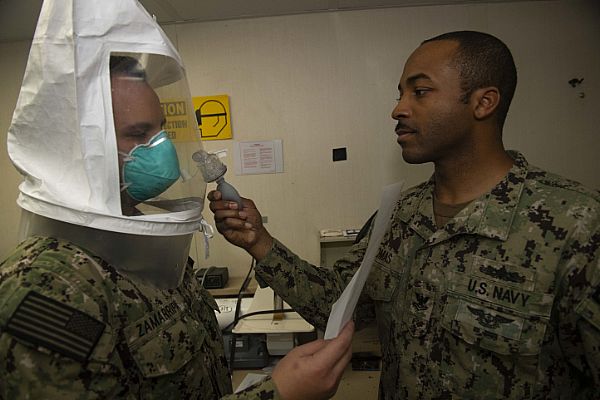 "The safety of patients and crew about Comfort is our highest priority," said Capt. Joseph O'Brien, mission commander, Task Force New York City. "We use full personal protection equipment precautions in accordance with CDC recommendations.  We are receiving these items now due to the shift in patient acceptance and to ensure we maintain safety of all aboard Comfort."
Custom progamming, database and system support
Best custom computer programming, database and system work. https://custom-software-usa.com
Custom Software USA