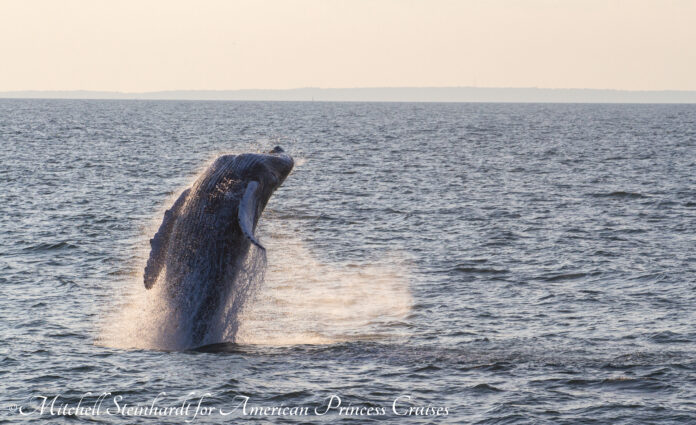 WHALES ARE NOW ALWAYS IN NEW YORK WATERS
New York City Whales are a reality.  Two Woods Hole Oceanographic Institute (WHOI) detection buoys confirm the steady presence of Fin, Sei, Humpback, and North Atlantic Right Whales in the New York Bight, the area just east and south of New York Harbor.  This month, humpbacks are ever-present.  So much so, sadly, one washed up on Jacob Riis beach.  It is suspected to have been a newcomer to the area or at least it was not cataloged in the local marine mammal data base.
Whale watching has become a steady business for the operators of the American Princess based in Far Rockaway.  They maintain a regular schedule of whale watching tours where a local naturalist and an apprentice or two are part of the excursion.  Their experience and knowledge of sea life in and around the local waters educates the ship's audience.
One such marine enthusiast is Mitchell Steinhardt.   His knowledge of the
local sea life in the New York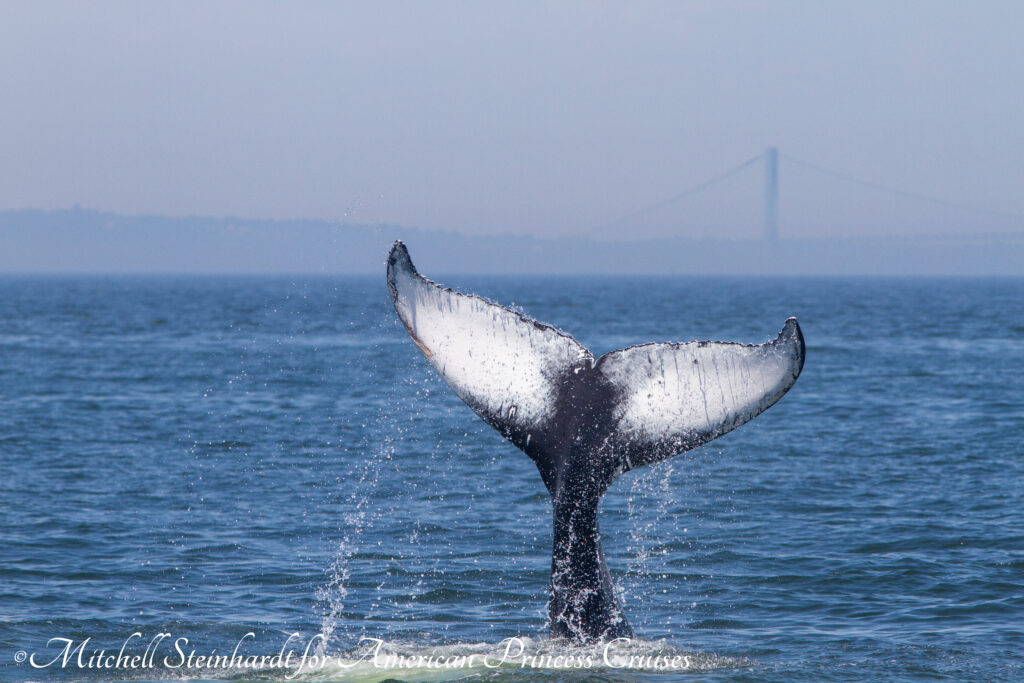 Bight is captured in his photography.  But you must understand that the tour is not only for the whale watching experience.  The spotting of marine mammals is a science.  Photography not only offers the possibility of award-winning pictures, for Paul Seiswerda of Gotham Whale, it is a necessity to keep a catalog viable.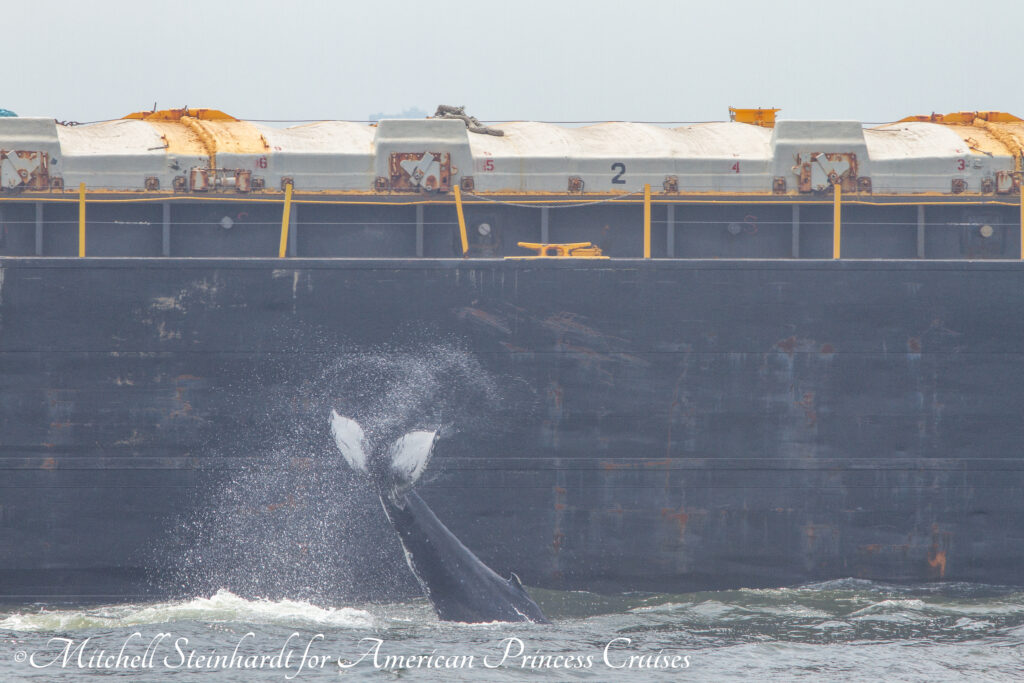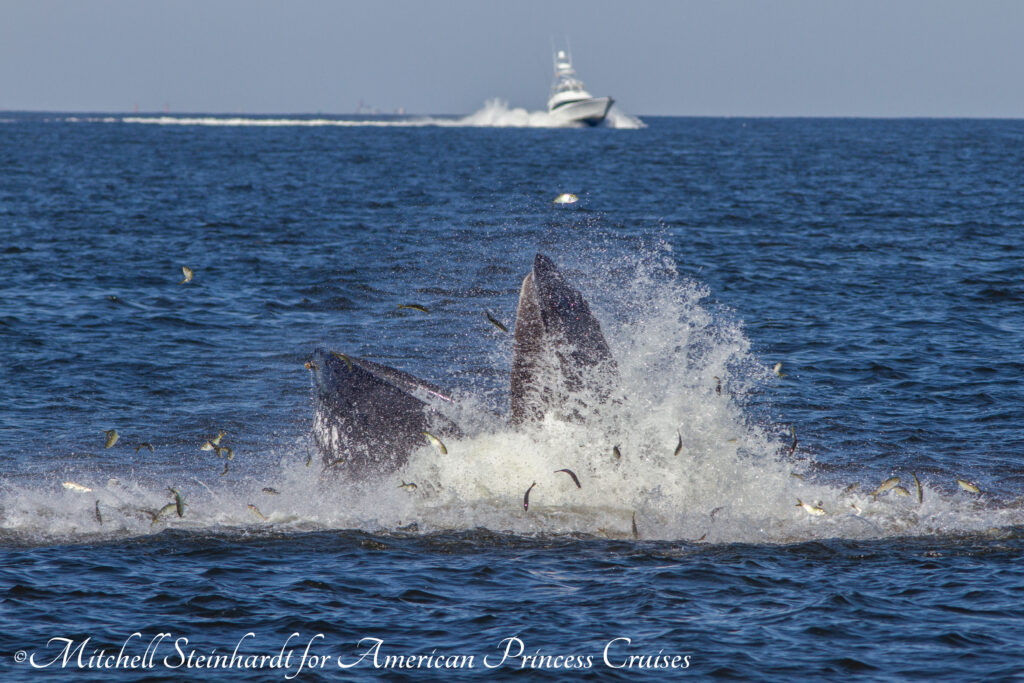 Gotham Whale is a source of education, advocacy, and science for the inhabitants of New York, terrestrial and marine. It contributes to the improving health of New York's marine environment, for the betterment of both humans and whales.  Paul and his team inspect the photos and updates the data base.  He catalogs returning friends or better yet, new ones.  It's the new ones that excite him most, as it is a new number or a nickname based on characteristic markings on the fluke, fins, or face kept in Gotham Whale's New York City Humpback Whale Catalog.  Gotham Whale also tracks the numerous seals and dolphins that call New York home.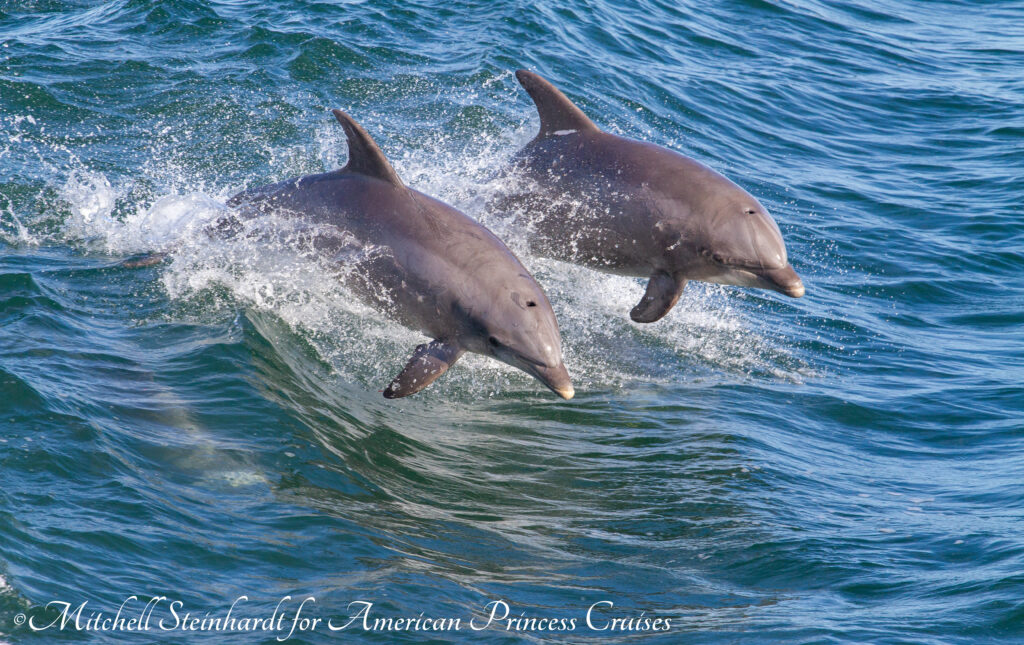 But Covid-19 has temporarily shut down whale watching tours.  The American Princess is tied up at the Breezy Point dock.  Even if the ship was to re-classify itself as a research vessel, the lack of paying customers would not be enough to overcome the operating cost.  The tourists have disappeared.  So has Gotham Whale's main avenue to catalog the New York Bight marine mammals.   Paul is worried the entire 2020 Whale Watching season will be cancelled.
CALLING ALL CITIZEN SCIENTISTS!
Gotham Whale must turn to alternative methods to get their data this season.  Enter the Citizen Scientist, a hardy marine lover who may be a local kayaker, canoer, sailor, jet-skier, or fisherman.  While these adventurous souls are out on the water, there is a good chance they will encounter the very mammals Paul is looking for.  This also applies to sea captains of the large cargo and cruise ships as well as the many support vessels that work New York Harbor such as barge tugs.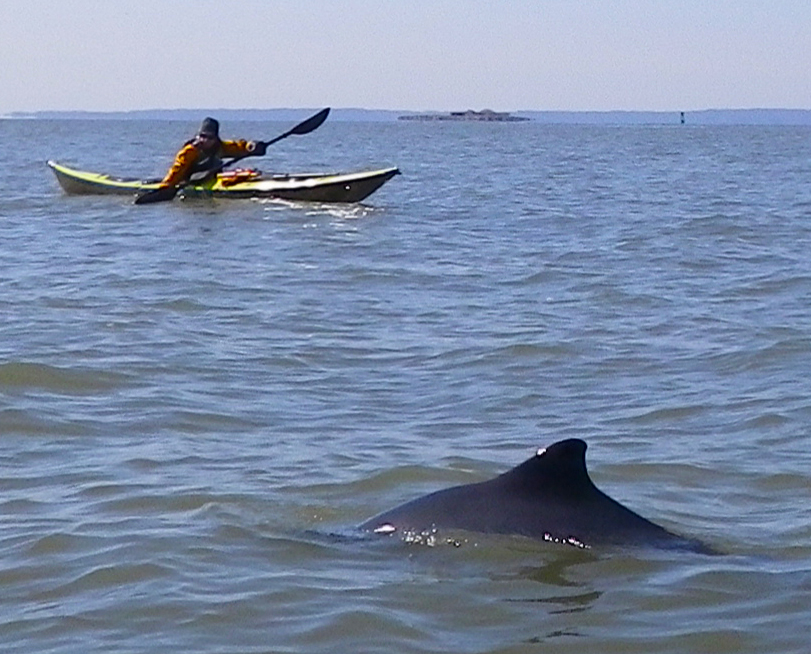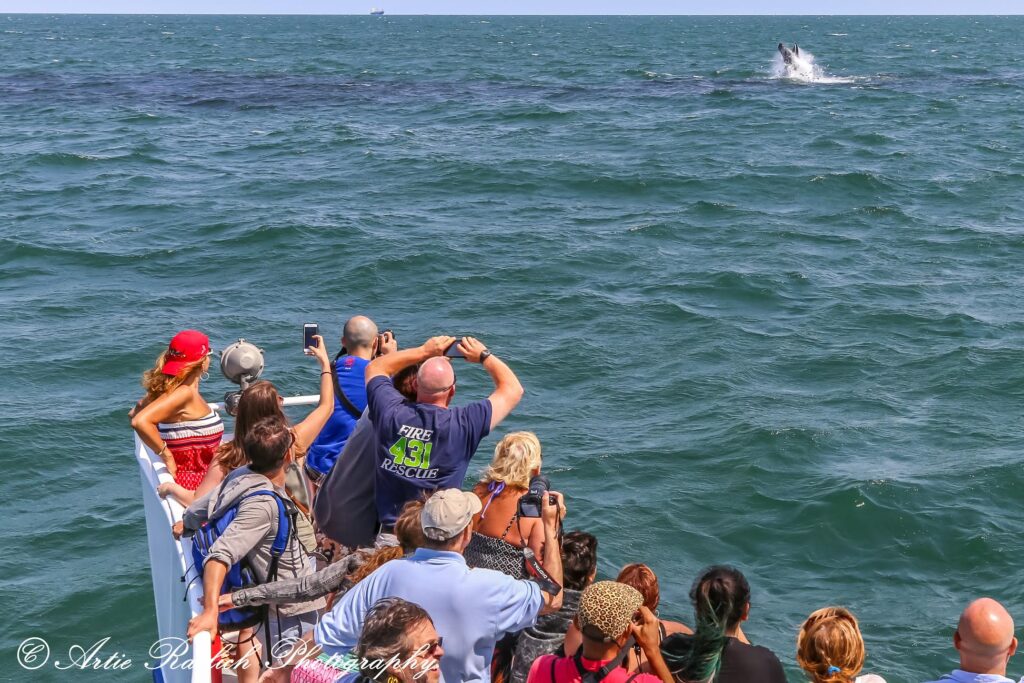 As marine mammals are migratory, it is important to track their movement on a daily basis.  New York has recently reopened marinas so the chances are good that boaters will be passing Jamaica Bay, Staten Island, or Sandy Hook.  This sea triangle forms the region where whales, dolphins, and seals thrive.
WHAT YOU CAN DO!
You can be Paul's 'eyes on the water'.   Imagine the excitement of your observation at the time of sighting.  Was that whale feeding?  Was there a pod of whales?  Did you observe a baby calf?  Your cell phone automatically gives the latitude and longitude of your location as soon as your picture is taken.  There you go… you are already a Citizen Scientist!   Welcome to the club!
So Paul is asking any boater to be on the lookout.  If you do have an encounter, please send your photo to paul@gothamwhale.org.  Not only will you be helping the preservation of these endangered creatures, you will also get a first hand education of  what kind of animal you encountered.  You will forever be credited with your submission for Gotham Whale's 2020 catalog.  We thank you in advance for doing something special for the waters of the New York Bight.
Gotham Whale is a not-for-profit organization and donations for their tireless work are always appreciated.